Uber Accident and Injury Lawyers Chicago (and nationwide)
Dedicated Uber Accident Lawyers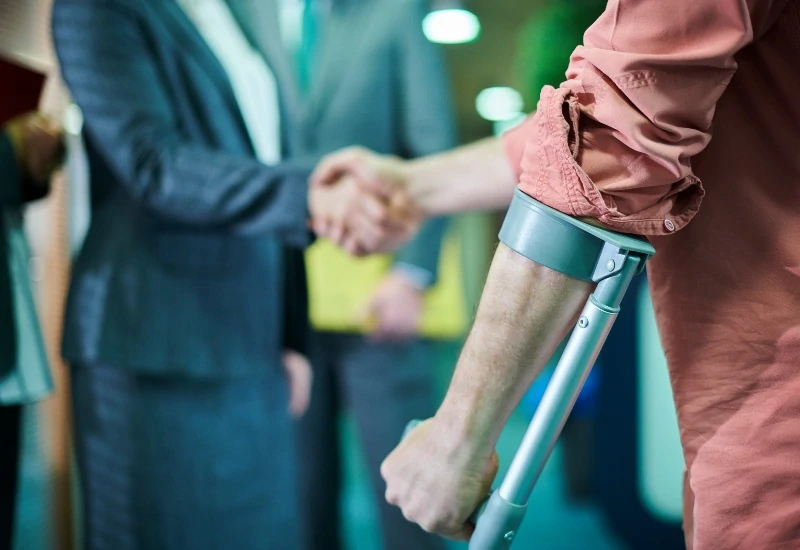 Uber Accident and Injury Lawyers Chicago
Following an Uber accident, it's important not to panic. You should take these following steps:
Seek medical treatment immediately. Many injuries may not feel severe until hours after the crash.
Call 911
Collect the insurance information from all drivers and get contact information from witnesses.
Take photos of the accident scene.
Contact our experienced Chicago Uber accident lawyers.
Do not speak to any insurance company. You can refer them to us.
Causes of Uber Accidents
The more time on the road, the higher chances for an accident to occur. The most common causes of Uber accidents include the following:
Aggressive driving
Speeding
Distracted driving
Tailgating
Fatigued driving
Road defects
Common Uber Accident Injuries
You must seek medical treatment as soon as possible after an Uber accident. Some injuries may seem minor initially but evolve into severe problems. The most common Uber accident injuries include:
Whiplash
Broken Bones
Neck and back injuries
Traumatic Brain Injuries (TBIs)
Compensation for an Uber Accident
Our Uber accident law firm will fight to get the compensation you deserve for the pain and suffering caused by an accident. Some damages we get monetary compensation for include:
Medical expenses
Physical therapy
Disability accommodations
Car rental fees
Ambulance services
Lost income
Emotional distress
Uber Accident Settlement Check Timeline
Insurance companies aren't in a hurry to give you money after an accident. They drag their feet, so it's essential to bring in your Uber accident lawyer to fight for you. The most significant factors that may impact the length of time it takes to get your settlement check, include the following:
The complexity of the case
The duration and extent of your medical treatment
Stalling by the insurance company
Contentious negotiations to fight for the compensation you deserve
What Is Uber's Insurance Policy in an Uber Accident?
Uber's insurance policy can be complicated, so it's essential to have our Uber accident lawyers on your side. The policy limits vary widely depending on the type of accident and when the accident occurs. There are instances when rideshare companies offer $1,000,000 in coverage, and times when the limits are very small (if no non-existent). It's important to understand the insurance available to you after a crash.
Frequently Asked Uber Accident Questions
Our LegalRideshare team is here to answer your most frequently asked questions about Uber accidents in Chicago. We understand the aftermath of an accident can be challenging, so we are here to help.
Why Do I Need a Lawyer?
Many rideshare companies stall to make victims take a smaller amount of money instead of waiting for the correct compensation. It is critical to have an Uber lawyer that understands the process and will fight for you until you get the settlement you deserve.
Does LegalRideshare Handle Cases Outside of Chicago?
LegalRideshare can assist with accident and injury claims all over the country. We've helped thousands of drivers and won millions for our clients.
How Long Do I Have to File an Uber Accident Lawsuit?
If you were in an Uber accident in Illinois, you typically have two years to file a personal injury lawsuit. There are times when the deadline is shorter. Do not wait. Call our lawyers immediately for a consultation.
Will My Uber Accident Case Go to Court?
You do not typically need to go to court. Once you get an Uber accident lawyer, the rideshare company understands you will not back down. Most Uber accident cases are settled before going to court.
Contact LegalRideshare Today
LegalRideshare Putting your needs first is our priority. Therefore, we don't get paid until you get compensated. Our LegalRideshare Uber accident lawyers in Chicago will not stop until we get the compensation you deserve. We help rideshare victims, scooter accident victims, Divvy bike victims, and more. Contact us today for a free consultation.